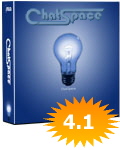 ChatSpace 4.1

Add to your website in minutes for live presentations or online communities!
We have ChatSpaceV.4.1 with the latest security patches. Why pay for hosting?

Easy to integrate.
Overflow rooms.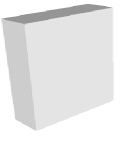 Our latest creation is flash chat v1 that uses ChatSpace technology.
Add your own chat room to your myspace, facebook, and twitter pages.
Easy to integrade.
Unlimited users.